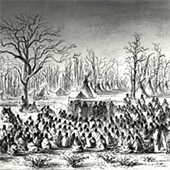 Blackfoot treaty council.
Illustration by G. Sohon, 1855.
Fools Crow: Site for 1855 Lame Bull Treaty
The camp of the Small Robes, where all the bands' warriors had assembled, was on a grassy flat near the point where the Yellow River joined the Big River. It was here that the first big treaty was signed, nearly thirteen winters ago. Fox Eyes could remember sitting almost on the exact spot where he now stood, listening to the Napikwan chief spell out the conditions of the treaty…. [T]he Napikwans did not honor the treaty. They spoke high words that day, but they proved to be two-faced. (138)
Welch, James. Fools Crow. New York: Penguin Books, 1987.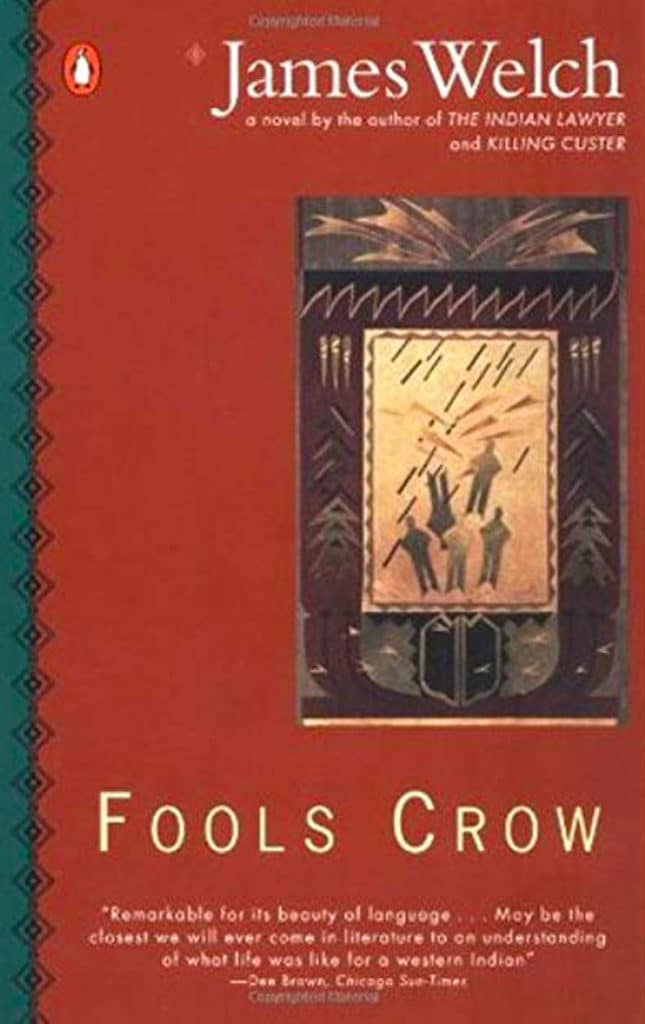 About the Book
Fools Crow
Fools Crow tells the story of a young Pikuni man coming of age against the backdrop of increasing conflict with white Americans. While Fools Crow grows in stature as a warrior and medicine man, the Pikuni face threats from conflict with the U.S. military, smallpox, and internal divisions over how to treat the invaders. The novel culminates with the massacre on the Marias (Bear) River in 1870, yet it concludes with belief in the power of stories to sustain a people in the face of such violence.
Welch's surrealistic, moving novel, Winter in the Blood, was recently made into a movie by Alex and Andrew Smith, filmed on Montana's Hi-Line and featuring Native American actors.
While the settings in Fools Crow clearly reference actual locales, it is understood that the book—including its places—is ultimately the product of the author's imagination. The intent of this literary map is to enrich the reading experience by interpreting those places, not to render them literally or definitively.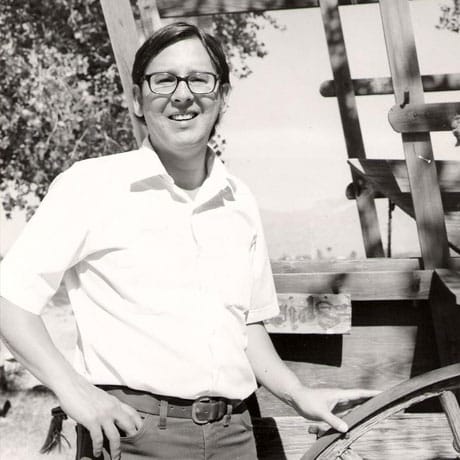 About the Author
James Welch
James Welch was born in 1940 in Browning, Montana. Blackfeet on his father's side and Gros Ventre on his mother's, Welch attended grade school on the Blackfeet and Fort Belknap Indian reservations before leaving to study literature and writing with Richard Hugo at the University of Montana. In recognition of his extraordinary skill at telling the stories of native and mixed-blood characters in novels such as Winter in the Blood, The Death of Jim Loney and The Heartsong of Charging Elk, he received the Knight of the Order of Arts and Letters from France and the Native Writers' Circle's Lifetime Achievement Award. He died at his home in Missoula in 2003.