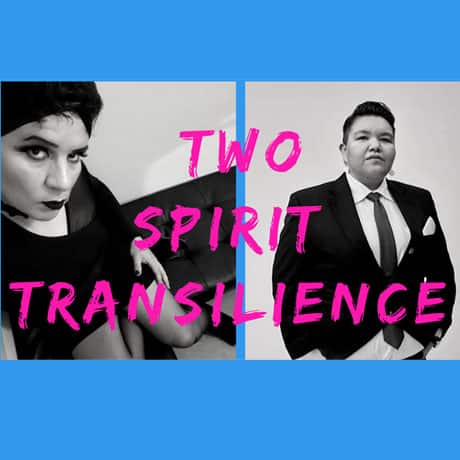 Date
Jan 16 2020
Expired!
Two Spirit Transilience with Adrian Jawort & Kelli Twoteeth
Adrian Jawort (a journalist for more than a dozen years and a member of the Northern Cheyenne Tribe) and Kelli Twoteeth (a Chippewa-Cree and Salish-Pend d'Oreille community activist and organizer at the Montana Human rights network) will present their personal experiences as two-spirit people, the history of Two Spirit traditions, and the impact of colonialism at The Roxy Theater.
In early Native American society, those who identified as Two Spirited were respected as spiritual leaders within the tribe. They dressed in both men's and women's clothing, and they often served special roles such as storytellers, counselors, and healers. Two Spirit traditions were threatened, though, when Europeans colonized the Americas (Indian Country Today).
Traditionally, Native American two spirit people were male, female, and sometimes intersexed individuals who combined activities of both men and women with traits unique to their status as two spirit people (Indian Health Services).
We invite you to come and listen and learn from these first-hand experiences from two individuals that represent both the Indigenous and LGBTQ communities in Montana.