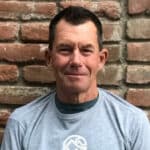 Date
Apr 22 2020
Expired!
An Inconvenient Grizzly with Greg Smith
CANCELLED
As the New West met the Old West, grizzly bear populations became a focal point of concern and contention in Montana. It is estimated that by the time of the Lewis & Clark Expedition upwards of 50,000 to 100,000 grizzly bears roamed the American West, but as the West was settled the population of grizzly bears dramatically declined as their available habitats decreased.
Come join us as at the Carbon County Historical Society & Museum as Greg Smith leads a conversation examining the biological, cultural, and philosophical impact of the grizzly bear population in contemporary Montana.