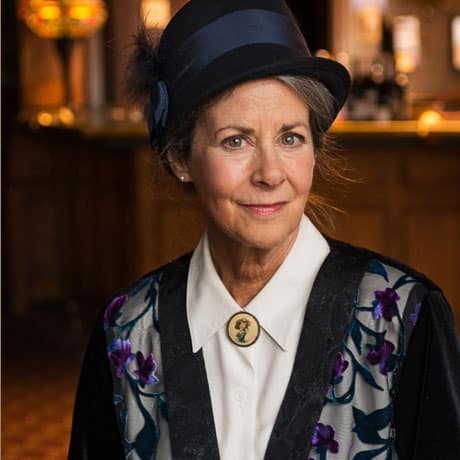 Date
Mar 09 2020
Expired!
Me and Martha: Reflection of Dora DuFran about the Real Life of Calamity Jane with Mary Jane Bradbury
The name Calamity Jane brings to mind an iconic character of the American West. Accounts of Calamity—whose real name was Martha Canary—has achieved mythical status in the lore of the frontier. The voracious Victorian press sensationalized her activities, and as a flamboyant character in popular dime novels, Calamity Jane's legend grew until the person behind the character all but disappeared.
At the Ennis Senior Center in Ennis, Montana the historian and talented actress, Mary Jane Bradbury, provides insights about the real story through the character madam Dora DuFran, a Black Hills pioneer, entrepreneur and close friend of Calamity's. Ms. DuFran knows better than anyone the life of Martha Canary and Calamity Jane, two quite different women, one legendary, and one all but forgotten.