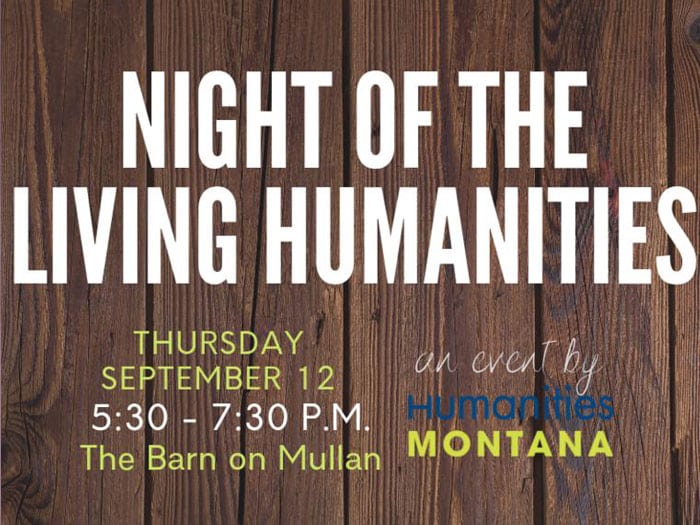 Date
Sep 12 2019
Expired!
Night of the Living Humanities
You're Invited to the Night of the Living Humanities.
Meet the Montanans who put the "human" in humanities at our Night of the Living Humanities event. From the art of live storytelling to the impact of art in our lives, the real veterans' experience to the history of rural Montana, this event lets you get up close and personal with the women and men who teach and inspire us take a deeper look into the human experience.
Journey through the night while enjoying drinks and fare and get your "Humanities Passport" stamped along the way. No stage, no microphones; just real conversations with real people.
Featuring:
Marc Moss, story coach and founder of Tell Us Something, will guide you on a voyage of finding and shaping your own story.
Jenny Bevill, teaching artist and creativity consultant, explores how art can deepen relationships and bring more connection and creativity into our lives.
Elizabeth Barrs, retired army officer and instructor of veterans studies, discusses military life as well as the historical and current military culture that helps to shape how veterans relate to society.
Hal Stearns, historian, storyteller, and guide helps us understand the small towns that are a big part of the Montana story.