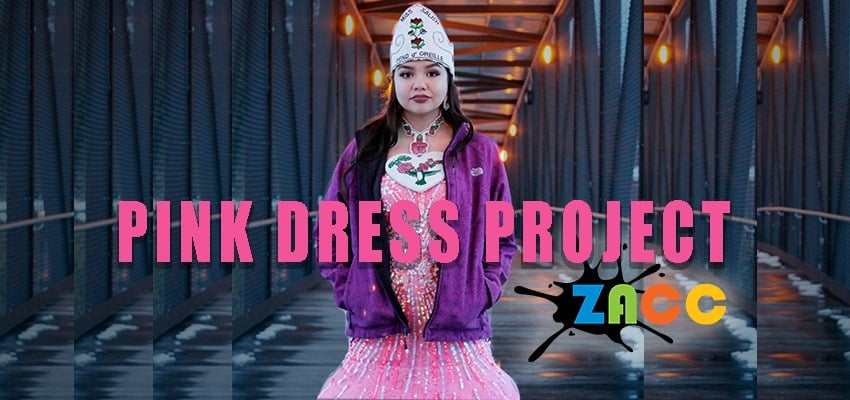 Date
Nov 09 2019
Expired!
Pink Dress Photography Project Panel Discussion
hosted by the Zootown Arts Community Center
The Pink Dress Photography Project opens November 8, 2019 at the new Zootown Arts Community center and includes the work by young photographers from: Mexico, New York, Los Angeles, and Two Eagle River School in Pablo Montana.
The project began in Manhattan at the Lower Eastside Girls Club of New York City where they photographed each other in this neighborhood. The same dresses were then shipped to Club Balam, and indigenous girls photography program in southern Mexico, the dresses were then shipped to Las Fotos Project in Los Angeles and then finally to A VOICE in Pablo, MT.
A panel discussion on the Pink Dress Photography project will be held on November 9th to discuss the art and artists who created and carried out the project. The panel will include: Julie Cajune (director of the CSKT Tribal Department), Jennifer Finley (poet and writer), Dr. Lyn Pentecost (executive director and co founder of The Lower Eastside Girls Club of NYC), and David J. Spear (photographer and educator who oversaw the project work in Montana).
For more information visit the ZACC's event page at: https://www.facebook.com/events/2630535130319533/