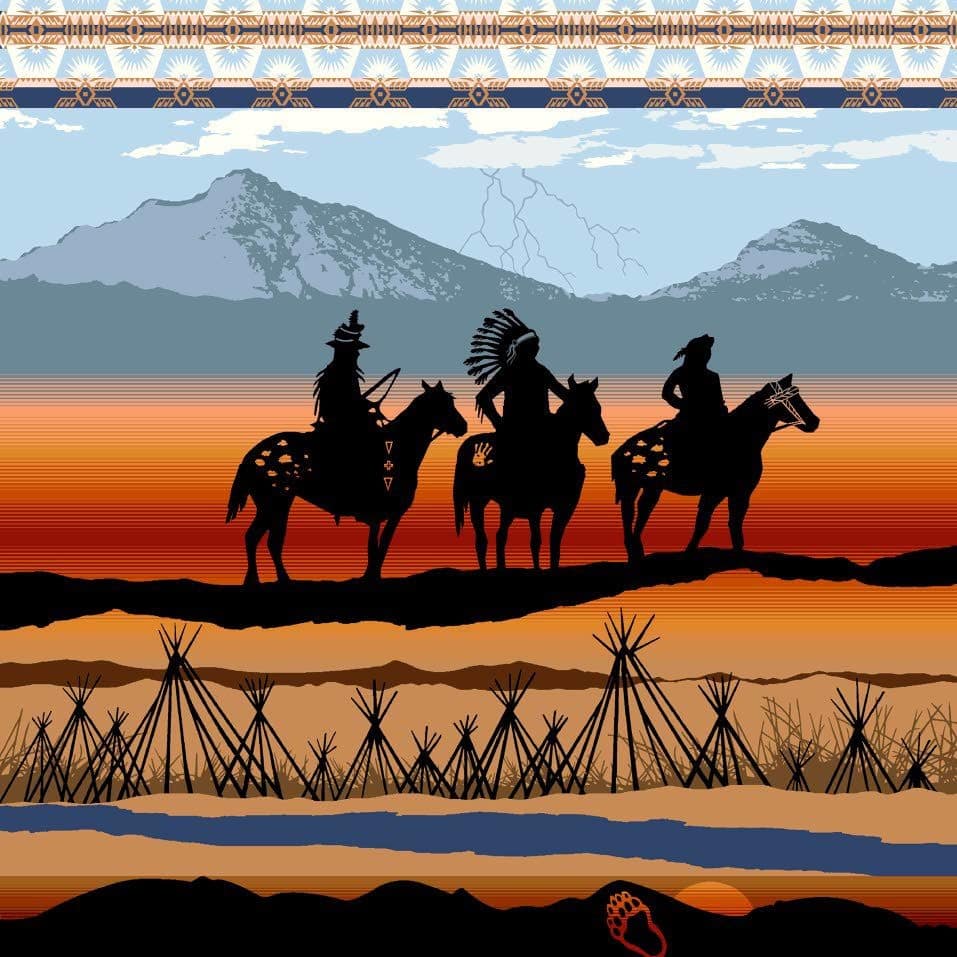 Date
Oct 03 2020
Expired!
Labels
In-Person,
Postponed
Presentation on Limited Edition Pendleton Commemorating the Nez Perce Flight of 1877
THIS EVENT HAS BEEN POSTPONED UNTIL SPRING 2021
The Blaine County Museum in Chinook, Montana is hosting Terry Ball of Cascade, Montana and Nez Perce elder LeRoy Seth of Lewiston, Idaho to present on the design of a limited edition Pendleton blanket commemorating the Nez Perce Flight of 1877.
After 40 years as a Pendleton salesman Terry Ball pursued his dream of commissioning a custom Pendleton blanket that would honor Chief Joseph and the Nez Perce. The stunning design featuring symbols representative of the tribe — as well as tribal leaders, landscapes and battle sites associated with the War of 1877 — was designed by Terry Ball of Cascade, Mont., in conjunction with tribal elders LeRoy Seth and Silas Whitman.
The presentation will coincide with the Bear Paw Battlefield's annual commemoration as well as the Chief Joseph Powwow at Fort Belknap Reservation.