Date
Jun 04 2021
Expired!
Labels
Combined: in-person and/or online
Song of the Dawn Priests: A History of the Crow People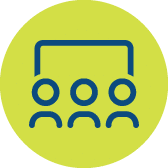 The history of the Crow People is closely tied to the Montana, Wyoming, Northern Colorado, and Southern Alberta and Saskatchewan landscape. Franco shares this history through storytelling, song, poetry, music, and images. Using oral traditions, anthropology research, and archaeological perspectives the origin story of the Crow People unfolds from the mythic wellspring to the separation from the Sioux and Hidatsa, from life along the Yellowstone to the heartbreaking separation from the Yellowstone valley marking the end of the Buffalo Days. The program is FREE and open to the public!
This event is available either in person or online. Visit www.buttepubliclibrary.info for more information.