Date
Oct 12 2020
Expired!
Labels
Combined: in-person and/or online
What Ever Happened to the News? with Dennis Swibold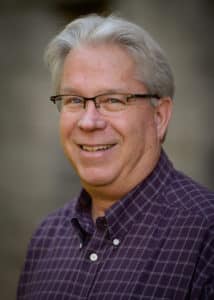 In person or Via Zoom with Dennis Swibold. Never has so much news been available. The trick is knowing how to find it—and how to judge its credibility. This program—presented by a veteran journalist, author and educator—takes listeners behind the curtain to reveal how the news is made and explain the revolutionary changes facing today's fast-paced news media. It also offers citizens tools and techniques for staying well-informed amid the virtual blizzard of information—and for participating directly in the civic debates crucial to their communities, state and nation.
Dennis Swibold, of Missoula, Montana, is a professor and director at the University of Montana's School of Journalism where he has taught for 27 years. He earned a bachelor's degree in journalism from the University of Arizona in 1979 and a master's in journalism from UM in 1991. Dennis is the author of "Copper Chorus: Mining, Politics and the Montana Press, 1889-1959," a history of industrial domination of Montana newspapers. The work won the Western Writers of America's 2007 award for best work of contemporary nonfiction. He continues to research and report on public affairs issues and lead conversations about the changing face of journalism. In 2014, he taught a graduate course in American political journalism at Shanghai International Studies University.