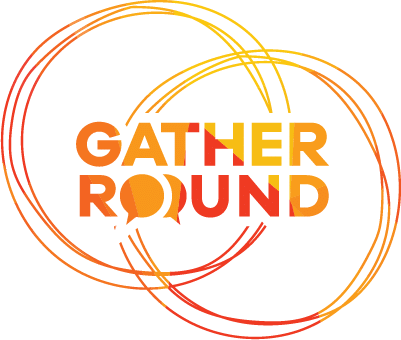 DIY Humanities Toolkits
Gather Round is a limited-edition DIY humanities toolkit. We've designed activities and picked readings that recognize your wisdom and curiosity. The toolkit has everything you need to inspire discussions about home, migration, technology and nature. Gather around a campfire, dinner table, or drinks to spark a conversation.
Explore and reflect on a sense of self and place through conversations with friends and neighbors. Each participant is invited to become a host for a new circle of friends letting the conversations ripple outward in ever-expanding circles of connectivity.